We have been making some big changes to IT and infrastructure behind the scenes to ensure we work as efficiently as possible so we can help more families. We now work with 750 families which have tripled since the Pandemic and 1335 families in total since we began in 2015. This is only possible with our amazing team pulling together doing what we can, Teamwork is absolutely crucial to everything at Steel Bones. Big thank you to everyone who works hard behind the scenes.
We need to expand the team urgently to help us do more so we are pulling in different resources to help everything behind the scenes work as efficiently as possible. We shall be sharing with you some updates as we go along and letting you know about all the opportunities we have coming up. Thanks to the National Lottery Community Fund we can do this!
WEBSITE UPDATES AND NEW SOFTWARE 
Our fantastic Patrons, Computer Scene are working hard on revamping our website, we hope you like it's new fresh look.  Computer Scene donated the website to us when we had no funds whatsoever and it has been so user friendly for us and helped get our word out there.  They help us maintain it throughout the year.  Alongside this, they have also designed fantastic software for us so we can use a brand new, super secure database which will be much more user friendly for our team and Family Mentor Volunteers. It will also help us run reports for our Funders more efficiently and make sure we can communicate with local amputees more regularly about all that's happening locally.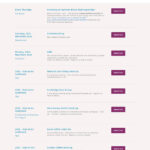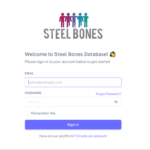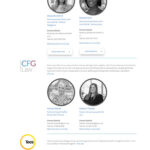 WELCOME TO VICKI OUR ADMINISTRATOR & CO ORDINATOR
A HUGE WELCOME TO VICKI REES, our new Administrator who will be working Part Time through the week helping us keep on top of all the enquiries we receive whilst also coordinating our events and fantastic volunteer cohort. Here's a little bit about Vicki:
Vicki lives in Suffolk with her 2 children Oliver and Jack, Harold the hamster and Tula the cat. She has had a variety of roles in the past which has set her up with lots of experience dealing with all kinds of situations! When Vicki was born it was discovered that she had Amniotic Band Syndrome which meant that she hadn't developed as she should have done. This resulted in her right foot being amputated at 7 months old, her left ankle being fused and losing some of the tips of fingers on her left hand. As she has grown up as an amputee Vicki has a fountain of experience and is happy to offer any help and advice to other amputees to make life a little bit easier.
Vicki is a keen singer and can often be found performing in the car with all the passion of a star in the West End, much to her children's embarrassment! Singing with the local community choir or at events is one of her favourite things to do. Vicki is thrilled to be working with Steel Bones and have the opportunity to give back to the charity that has supported her and her family so much.
IT SUPPORT PARTNER APPOINTED 
One key thing which Trustees and Team are extremely relieved about is we have been able to appoint our IT back up, support and cyber security partner. Trustees went through a vigorous process of speaking to seeking quotes and interviewing companies. Thank you to all involved with this.
It was a unanimous decision to appoint CPW COMPTING. Their CEO, Elliot is Father to one of our amputees so he gets what our families go through. This is crucial to any partnership we have so it is fantastic to have Elliot and his team on board. HUGE WELCOME and thank you for all your time and efforts this far getting us ship shape. You can read more about Izyy and her family here: https://steelbone.co.uk/family-spotlight-with-izzy/