Thank you to our Patrons for which Steel Bones are very grateful as, without them, our work would not be possible.
A charity that supports 
civilian 
amputees and their families 
Computer Scene
Computer Scene Ltd is based in Tuddenham St Mary just outside Bury St Edmunds in Suffolk. We specialise in Website Design and Bespoke Software Development.  Visit www.csnet.co.uk
Read More
We design websites custom built or in WordPress. We keep them search engine friendly and they are also mobile responsive meaning they can be viewed on any device such as Smart Phones and Tablets. Let us help you to create a new image for your company or maybe give your company a new facelift as remember your website is your online business card.
We also develop bespoke software for mobile devices, cloud and data solutions from production line management software to form fillers. Have you found that off the shelf solutions have too many features that are not applicable to your industry? This is where we can help.
To discuss your website design or software development requirements, please do not hesitate to contact us.
Telephone number: 01638 563442
Email: csl@csnet.co.uk
www.csnet.co.uk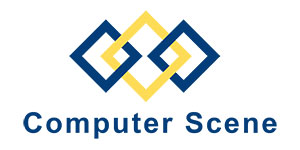 Limelight Design & Print
We specialise in everything printed from business cards to outdoor signs.  We also offer promotional items such as pens, embroidered t-shirts, mugs, and canvas prints. Visit www.limelightdesignandprint.com
Read More
Award-winning fast, full colour print, sign writer and design agency covering Bury St Edmunds.
We specialise in everything printed from business cards, letterheads, and banners – pull-up or vinyl, outdoor signs, vehicle graphics, posters, postcards, leaflets, flyers and promotional items such as pens, embroidered t-shirts, mugs, and canvas prints!
When you buy from us you're supporting a local business. We know what you need to look good and we deliver on this. We know what's going on in the business community and can support you with what you need.
You get the best of both worlds. We're a creative team on your doorstep, ready to help with your design and marketing. And we're hooked up to a hi-tech production hub (based in the UK) to offer low prices and reliable service.
We won't let you down. We respect your deadlines. We strive in completing orders on time or early. Don't take our word for it. Read our reviews on Google too.
Our most popular items are available with next day despatch. If you're in a real hurry, ask about our SOS same-day despatch service. Or, if you've planned well in advance, choose our standby service to get our lowest price.
Telephone No:  01284 848640
Email: enquity@limelightdesignandprint.com
www.limelightdesignandprint.com

British American Committee, RAF Mildenhall
The British American Committee are our Founding Supporter ensuring the financial and logistical support for the inaugural Celebration Day and future ones.
Read More
This committee does tireless work within the community to connect with the US Air Force based in Mildenhall.
We are eternally grateful for their time, efforts, and belief in our cause.
Their endorsement is incredibly important to the future of Steel Bones.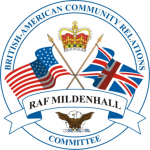 Address
Stirling House
3 Abbeyfields, Bury St Edmunds
Suffolk IP33 1AQ
Register here to receive your
FREE Support Pack