Overview
Since Steel Bones began in 2015, we have had an ever-growing number of conversations with our registered families regarding accidents they have had or concerns over their healthcare.  We are passionate about providing amputee families with the very best advice, tailored for their needs and so for the last 2/3 years, we have been trying to find the best model for providing amputee families with superb and tailored legal advice to them 121.
In 2021, Steel Bones Trustees underwent a formal procurement process to appoint specialist legal partners who were selected for their expertise in dealing with medical negligence and personal injury cases. Trustees chose to launch the first-ever formal Legal Partnership with Irwin Mitchell, CFG Law and Tees Law.
The lawyers we are working with have been handpicked carefully for the Steel Bones Community.  They are down-to-earth, proactive and approachable.  We are very excited to kickstart this partnership.  Particularly as this means, the families we support, can access at least 2 expert legal opinions who work with amputees.  We strongly recommend that anyone in need of legal counsel seeks at least 2 professional opinions. 

At Irwin Mitchell, we have years of experience working with people who have suffered limb loss following a serious injury, or, as a result of medical negligence and we understand the impact it has on you and your family.
We have the largest dedicated serious injury and medical negligence teams in the country and we're ranked as a top-tier firm across the country by independent legal directories. Our reputation for helping people who have suffered amputations and loss of limbs is second to none.
We're proud to be longstanding supporters of Steel Bones and their valuable work.  Personal Legal Services – Irwin Mitchell Solicitors Website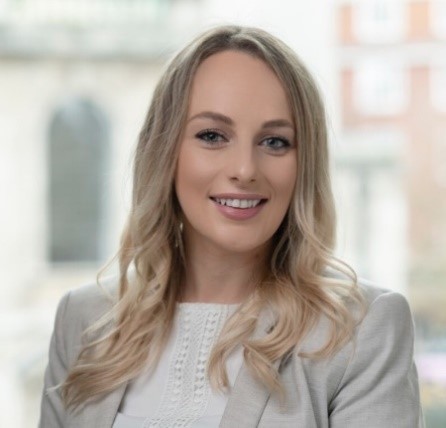 Alexandra Winch
Senior Associate Solicitor with Irwin Mitchell - Medical Negligence

Contact Details
Alexandra.winch@irwinmitchell.com
Tele No. 0207 400 8754
About Alexandra
I am a Senior Associate Solicitor at Irwin Mitchell and I help clients who have suffered life changing and catastrophic injuries as a consequence of medical negligence. I started my training contract at the firm in 2011 and have practiced solely in complex and high value medical negligence cases for the past 10 years.
I chose to specialise in clinical negligence because it is an area of law where I can make a real difference to people's lives which I find an incredibly rewarding aspect of my role.
I am committed to helping my clients to access early rehabilitation in order to ensure that they have the best chance of maximising their quality of life after suffering such a life changing injury. I appreciate that often clients simply want answers to explain what has happened and to ensure that lessons are learned to prevent the same mistakes from happening to other patients.
I am passionate about supporting families through these difficult times and ensuring that their concerns in relation to the treatment they have received are fully investigated. I have special interest acting for clients who have suffered from an amputation as a consequence of medical negligence and have successfully resolved a number of claims resulting in significant compensation claims which ensures all of their future needs can be met.
Away from the office, I enjoy spending time socialising with family and friends, which often involves eating good food and wine! I enjoy travelling and discovering new places from the rainforests in Peru to the Whitsunday Islands in Australia. In any downtime that I can grab, I can often be found with a good book in hand (preferably in a hammock somewhere).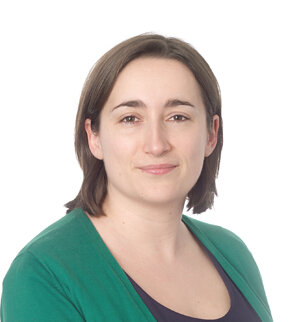 Laura Middleton-Guerard
Partner with Irwin Mitchell - Serious Injury

Contact Details
Laura-middleton-guerard@irwinmitchell.com
Tele No. 0207 421 4755
About Laura
Laura's a partner in the Serious Injury team in our London office. She has over 15 years of experience supporting those who've sustained brain or severe orthopaedic injuries. Laura also has expertise in helping children and young adults. Laura's also an APIL-accredited Senior Litigator, Brain Injury Specialist and is
an APIL assessor.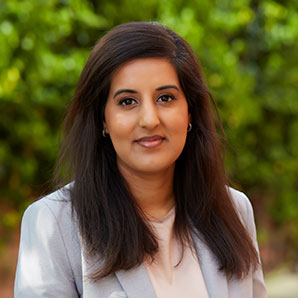 Gurpreet Lalli
Senior Associate with Irwin Mitchell - Medical Negligence
Contact Details
Gurpreet.lalli@irwinmitchell.com
Tele No. 01223 791831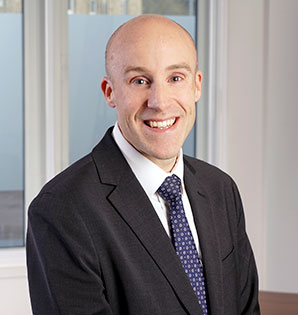 Guy Forster
Partner with Irwin Mitchell - Medical Negligence
Contact Details
Guy.forster@irwinmitchell.com
Tele No. 01223 791818

We are specialist serious injury solicitors who provide legal advice, together with financial, physical and emotional support from day one. Our aim is to help you and your whole family with an absolute focus on getting the best outcomes in terms of your compensation, recovery, wellbeing and independence following an amputation.
CFG Solicitors Website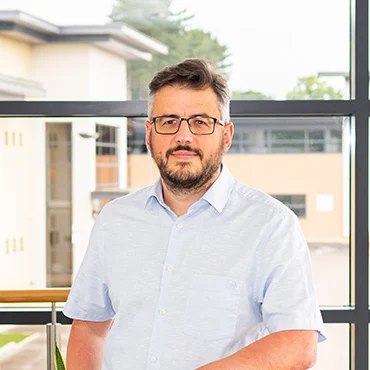 Matt Evans
Partner, Personal Injury with CFG

Contact Details
matthew.evans@cfglaw.co.uk
Tele No. 07704 550833
About Matt
Matt is a Partner with CFG and over the last two decades has specialised exclusively in cases involving serious injury.
All of Matt's current clients have suffered life changing injuries including amputations, brain injuries, spinal cord injuries, and serious orthopaedic injuries. He also represents families who have been bereaved as a result of fatal incidents.
Matt strongly believes that it is possible to make a positive difference to people's lives through the legal process and is committed to achieving the very best outcome for injured people and their families.
Areas of expertise
Specialist in cases involving life-changing injuries.
Expert in severe brain injuries, spinal cord injury and amputation claims.
Supports bereaved families after fatal collisions and accidents at work.
Specialist in high value and complex Criminal Injuries (CICA) cases, having secured multiple maximum level CICA awards.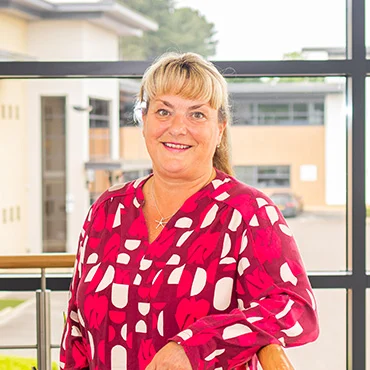 Caroline Trinder
Rehabilitation & Support Lead with CFG

Contact Details
caroline.trinder@cfglaw.co.uk
Tele No. 07729 119730
About Caroline
Caroline joined the team at CFG in 2021 and is our rehabilitation and support lead. Caroline is a highly experienced senior nurse, having qualified as a Registered General Nurse in 1987.
With a strong background in nursing and having also worked as a Case Manager, Caroline's role at CFG is to assess the needs of our clients who have sustained life-changing injuries and coordinate support services for them and their families.
Caroline has worked as a Ward Sister, and Ward Manager in various hospitals whilst caring for patients with complex injuries, brain, spinal and orthopaedic injuries.
Caroline has worked within the medico-legal arena for over 18 years and remains passionate about supporting clients and their families with early intervention and support with their rehabilitation following the effects of serious injuries.
A significant part of Caroline's role is to ensure support is put in place as quickly as possible. Caroline regularly liaises with NHS consultants, multidisciplinary teams, social services, housing departments, local authorities, education authorities and charities to ensure all-round support is in place. Caroline can assist clients by communicating closely with NHS teams to assist with discharge planning from the hospital.
As well as supporting clients, Caroline is actively involved in developing our Client First Service, ensuring high standards of client care and a key focus on treatment and rehabilitation at the earliest possible time.
Areas of expertise
• Life-changing brain & spinal injuries requiring lifelong care and rehabilitation
• Complex orthopaedic injuries and amputees
• Trustee for Steel Bones until 2023, (amputee charity)
• Volunteer with Norfolk & Waveney Headway
• Actively involved with NWABIN (Norfolk & Waveney Acquired Brain Injury Network)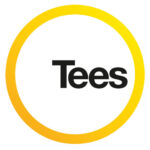 Tees provides personal legal services, business legal services and independent wealth management advice – from our six offices in the East of England.  Tees Law Website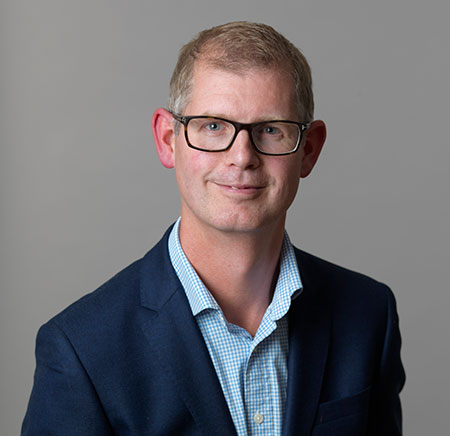 Tim Deeming
Medical Negligence with Tees Law
Rachel Benton
Solicitor with Tees Law
Why Do We Have Legal Partners?
Since Steel Bones' inception, we have received a growing number of calls and emails from amputees and their family members not knowing which way to turn for advice on what they think may be potential legal claims.  This has increased far more with the peer mentoring programme we provide. So much so, Trustees felt compelled to introduce a new role called Legal Support Volunteer, with personal experience of this. The Legal Support Volunteer supports the family through the Legal process whilst experts evaluate the best next steps.  Sometimes this may not result in any further legal processes but perhaps just being given excellent advice with a different approach to get the answers they need.
Given this has been hugely successful in helping many amputee families, we launched a formal collaboration. We very much enjoy working with Law Firms that are passionate about finding the best solutions for their clients and who have expertise in amputation cases.  We only work with Firms that are of excellent reputation and represented on Legal 500.  We enjoy working with Lawyers one to one and ensuring we get to know exactly who the individuals are that will be helping our families find answers to their questions.
Steel Bones underwent a formal procurement process to appoint specialist legal partners who were selected for their expertise in dealing with medical negligence and personal injury cases. Trustees chose to launch the first ever formal Legal Partnership with Irwin Mitchell, CFG Law and Tees Law.
The arrangement is that the Law Firms contribute to a fund helping to provide year-round stability to our key National Programmes.  The Law Firms will also be providing in kind support and resources to provide specialist advice in marketing, and communications whilst also connecting us with the wider community to build awareness of our work.  None of the law firms will make any payments to Steel Bones for any introduction or referral of customers.
A Legal Partnerships Scheme to help all amputees
Address
Stirling House
3 Abbeyfields, Bury St Edmunds
Suffolk IP33 1AQ
Register here to receive your
FREE Support Pack