THANK YOU TO EVERYONE WHO JOINED US FOR THE AGM ON ZOOM and especially to our special guests for sharing their thoughts and thanks to our amazing volunteers.
You can watch the AGM at this link: https://youtu.be/95VZosUbvoA
2020 has been tricky for everyone and Steel Bones is very fortunate to have a fantastic group of Trustees guiding us through it.  We are all so grateful for their time and efforts and to our funders who have ensured our projects have continued.
Posted October 22 2018….
We hope this finds you well.  We are missing seeing all of our members face to face and we simply cannot wait to have a proper catch up.  In the meantime, we are continuing to shift everything online.  As a valued member of our Steel Bones community we formally invite you and your family to join us for our Annual General Meeting on Tuesday 17th November 5-6pm.
This is an opportunity to update you on all recent news, future plans and thank you for your support.  We love hearing from our community, as without you Steel Bones does not exist so we would love to see you albeit online.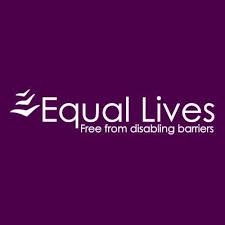 We are also extremely pleased to have a representative from Equal Lives joining us to hear about their important advocacy work and to hear about their latest research on housing inequalities.  These will introduce the forum on housing and health inequalities and we would greatly appreciate hearing your views and thoughts on what we can do to help progress change.
Please join using the following meeting details:
You must download the zoom app or click onto https://zoom.us/
Meeting ID: 840 6262 2226
Passcode: Welcome
All very best wishes
Steel Bones Trustees