Steel Bones was very excited to welcome 3 new Trustees to our Board in January.  Adam, Caroline and Mark bring a wealth of expertise, knowledge and passion to implement Steel Bones' new funding strategy and business plan.  .  You can find out more about them here ….
Caroline Trinder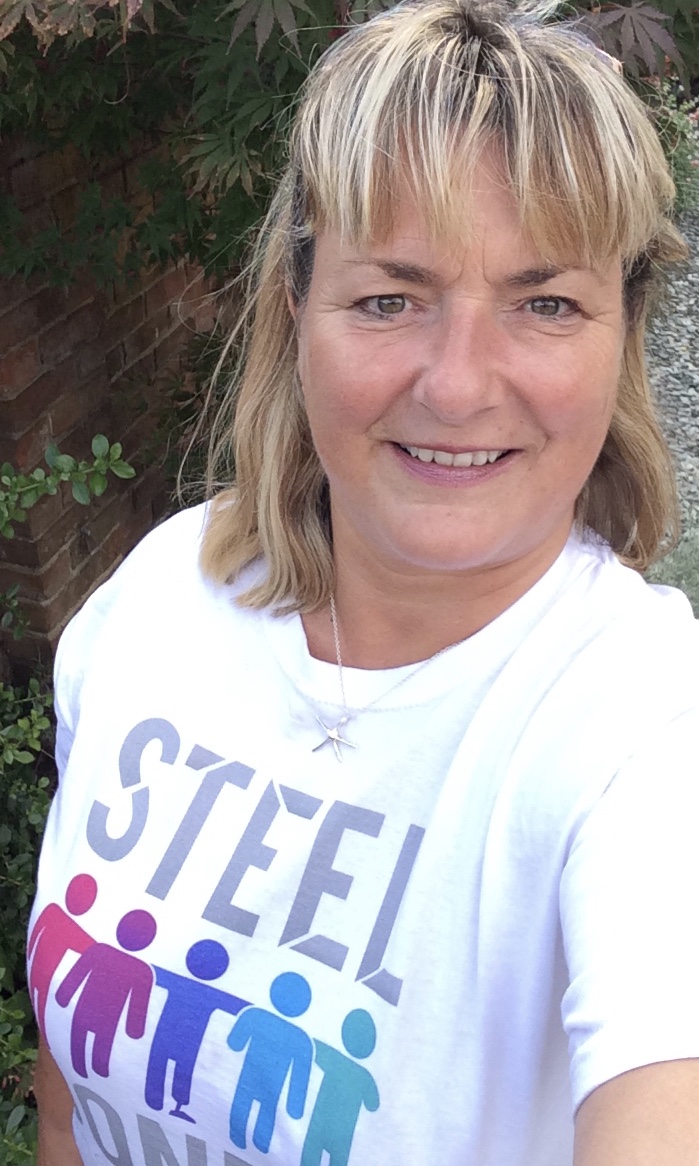 Caroline has been a Registered Nurse for almost 40 years. Before moving to Norfolk, she has worked in London for 35 years including working as a Ward Sister on a Neurosurgical ward, and as a Ward Manager of an Orthopaedic ward.  Caroline has also worked as a Rehabilitation Case Manager for over 10 years assisting Clients who have been seriously injured both physically, and psychologically following road traffic collisions or accidents at work.
Caroline is passionate about exercise, sports, and Rehabilitation. Caroline has assisted those with complex trauma injuries, and amputees from the early stage of hospitalisation, to assisting with statutory and NHS services in the community, and with return to work programmes. Caroline is passionate to support amputees and their families.
As a Volunteer for Steel Bones, Caroline has supported the team to organise an inclusive tennis event at her tennis club in Norfolk, and assisted with a Steel Bones school workshop in her local village. Caroline has regularly attended the Steel Bones support group at Julian  Hospital, Norfolk, and has referred several new amputees to the charity. She has been impressed by the support which Steel Bones not only provides to somebody with limb loss, but to the whole family which encouraged her to want to be more involved with Steel Bones.
Caroline also supports Headway Norfolk & Waveney whilst supporting Clients and their families dealing with the effects of brain injuries, and is an active member of Norfolk & Waveney Acquired Brain Injury Forum working closely with NHS Commissioners.
Caroline currently works as Client Liaison Manager for Ashtons Legal Solicitors. She works alongside all of the injury services teams ensuring that their injured Clients have access to appropriate services and rehabilitation prior to funding being available.
Caroline lives in Norfolk and enjoys tennis, Skiing, and loves walking along the Norfolk beaches. In Summer she can often be seen on her yellow tandem bike with her partner enjoying the countryside.  Born as a twin, Caroline very much enjoys and values the importance of time with her family.
Mark Deer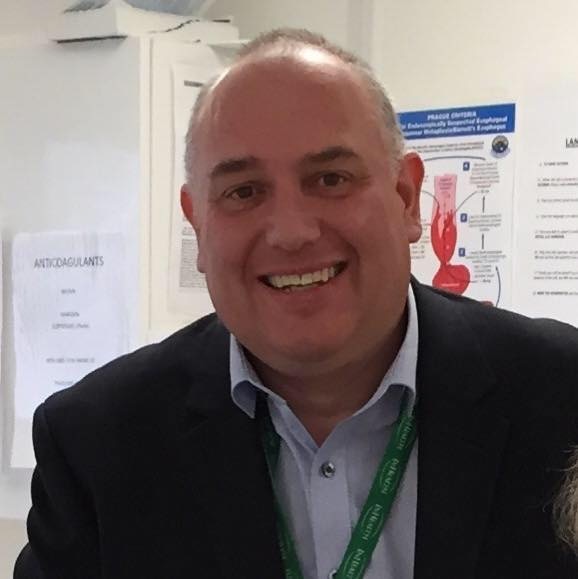 Mark and his wife live near Woodbridge, initially working in Local Government in Waste and Recycling Services for 20 years. Mark moved in to Health Care. He also had a 27 year volunteer career with a national medical charity, where he was the regional lead for Community First Responders.
Mark went into healthcare management with various organisations providing services to the NHS, being involved with Dermatology, Neurology and ENT Services. More recently he was a regional manager responsible for services that centered on Amputees, which was his introduction to Steel Bones Mark is now a manager in Primary Care in Suffolk.
Mark still does voluntary work with a local medical organisation. Which involves providing medical cover for outside events and festivals around the county. Mark knows Ed Sheeran's set list very well after being the medical manager for the UK leg of Ed's world tour. Mark had has had a love of motorsport. His particular favourite is touring cars and he is a fan of Ipswich Speedway Team. He also plays golf very badly.
Adam Tilbrook
Born & bred in the Suffolk Countryside, Adam works with his parents in the family Landscape, Garden Centre & Restaurant business.  Adam is a member of the RAF Mildenhall British American Community Relationship Team, the BAC work to build and strengthen the relationship and integration between the two communities through public events such as Easter Egg Hunts, Thanksgiving Lunches and assisting at local events.
Having met Emma & Leigh at business networking events, Adam was approached to see if the BAC would be able to assist in any way with a celebration day for Steel Bones, to get amputees and their families together. RAF Mildenhall responded with offering to host the day and provide lunch, refreshments and demonstrations from Military dogs as well as the opportunity to look around and sit in aircraft from the Base.
Adam is married to Claire and they have 2 Daughters who enjoy family days out visiting zoos & farms or anything else outdoors.