Let me introduce myself, my name is Sara Whitfield, I am a Travel Counsellor and I live in the North East of England, with my husband and 2 children.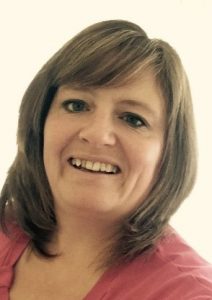 Travel is a passion for me, having started working in the industry over 20 years ago, it soon became a bug. My quest was to travel to as many wonderful destinations as possible and explore different cultures. My family and I have been lucky enough to visit and experience so many wonderful places.
Over time, I gravitated towards the education sector, with a view to educate young people in travel. To help open doors to new horizons for them. I soon discovered how much job satisfaction and joy I gained in helping these young people achieve new heights, no matter how small that may seem to others, to these students is was a milestone, a goal they may never have thought possible. However, it also highlighted how there was next to no help, support or opportunity available to get these wonderful people I was working with to experience what I was teaching them. The barriers to travel appeared immense.
An opportunity then presented itself to open my own travel business. Always in the for front of my mind, how can I help people with challenges around travel to travel again? As my mum is a wheelchair user and having worked with students that had both physical challenges and cognitive challenges, seeing the difficulties they faced trying to organise a simple holiday, I made it my overall goal to help make travel accessible for as many people as possible. Since then I have undertaken further specialist training that has allowed me to open so many opportunities for people to explore the world, no matter what their barriers are. Whether it by via land, sea or air. Adventure or relaxation. I can help keep the well-travelled, travelling well.
When your life changes beyond any expectation, a lot of people get around to thinking about how they would love to go back on holiday. Then doubts set in about where do I start to plan this kind of trip, is it even possible? How can I do it? The short answer is yes you most definitely can, here are a few things to consider to help you on your journey.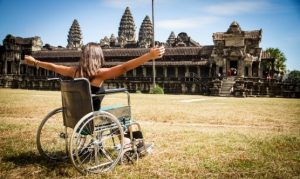 Whether it's a country cottage stay in the UK, a culturally enriching city break in Europe, soaking up the Spanish sun, cruising around the Mediterranean or an exotic distant shore, arranging your much-deserved holiday should be an enjoyable experience packed with anticipation of visiting places new.   Historically however, for many with additional access and mobility requirements it has rarely been anything like that!  But it doesn't have to be that way and with appropriate planning and preparation, arranging your time away should be a pleasant and stress-free experience.
So how best to achieve that?  Well, a crucial start point is to create a check-list to ensure you are being asked all the right questions by your travel organiser.  And you should be armed with a list of important questions that you should be asking them.
 Questions your travel organiser should be asking you:-
Where would you like to go?
When would you like to go and for how long?
Best UK departure airport or cruise port for you?
Who will be travelling (Adults / children and their ages)
Details of party member/s with additional requirements to include:
Nature of condition (i.e. amputee)
Details of any mobility aids to include
Prosthetics and how they may be carried if not worn during journey
Wheelchair make and model/height/length/width/weight
For powered wheelchairs – battery type and if Lithium-ion its wattage per hour
Type of assistance you may require at the airport/cruise port/station – wheelchair, airport buggy, use of ambulift to aircraft door (to avoid steps), carry-on to seat using special chair designed to access aircraft aisle
Boarding and in-flight requirements – aisle chair/cabin class
Accommodation requirements – villa/hotel/apartment/cruise cabin
Bathroom requirements – wet-room/grab rails/bath with seat etc.
Mobility aids?  Hoist/profiling bed/shower chair/profiling bed?
Any additional requirements that I should know about?
 Questions you should be asking: – 
Am I always able to speak with the same person during the planning and booking process?
Are all of my monies 100% financially protected (if not they should be!)?
Can you provide 24/7 support whilst I am away?
 And understanding your responsibilities: – 
Inoculations – Check with your GP
Acquiring relevant visas and travel authorisations
Ensuring your passport is valid for chosen destination

Sara Whitfield
0191 4328520
sara.whitfield@travelcounsellors.com
Making travel accessible.  Everywhere.  For everyone.