In Spring 2018 The Eggheads production team invited Steel Bones to put together a team for the quiz show.  Not being a natural quizzer myself, we were daunted by this prospect but extremely excited all at once !
We made contact through our friends at OPUS with a expert quizzer and amputee Monica Richardson who worked hard with us to pull together a team of worthy candidates.  There were many who eventually couldn't join for various reasons which was a great shame but the final
Team ended up as:
Manjula Jakody , Emma Joy-Staines , Colin Phelps, Marc Pitman and Monica Richardson.
The Eggheads we challenged were: Beth Webster,  Kevin Ashman,  Pat Gibson,  Chris Hughes and Lisa Thiel  Eggheads royalty! So were thrilled to meet them!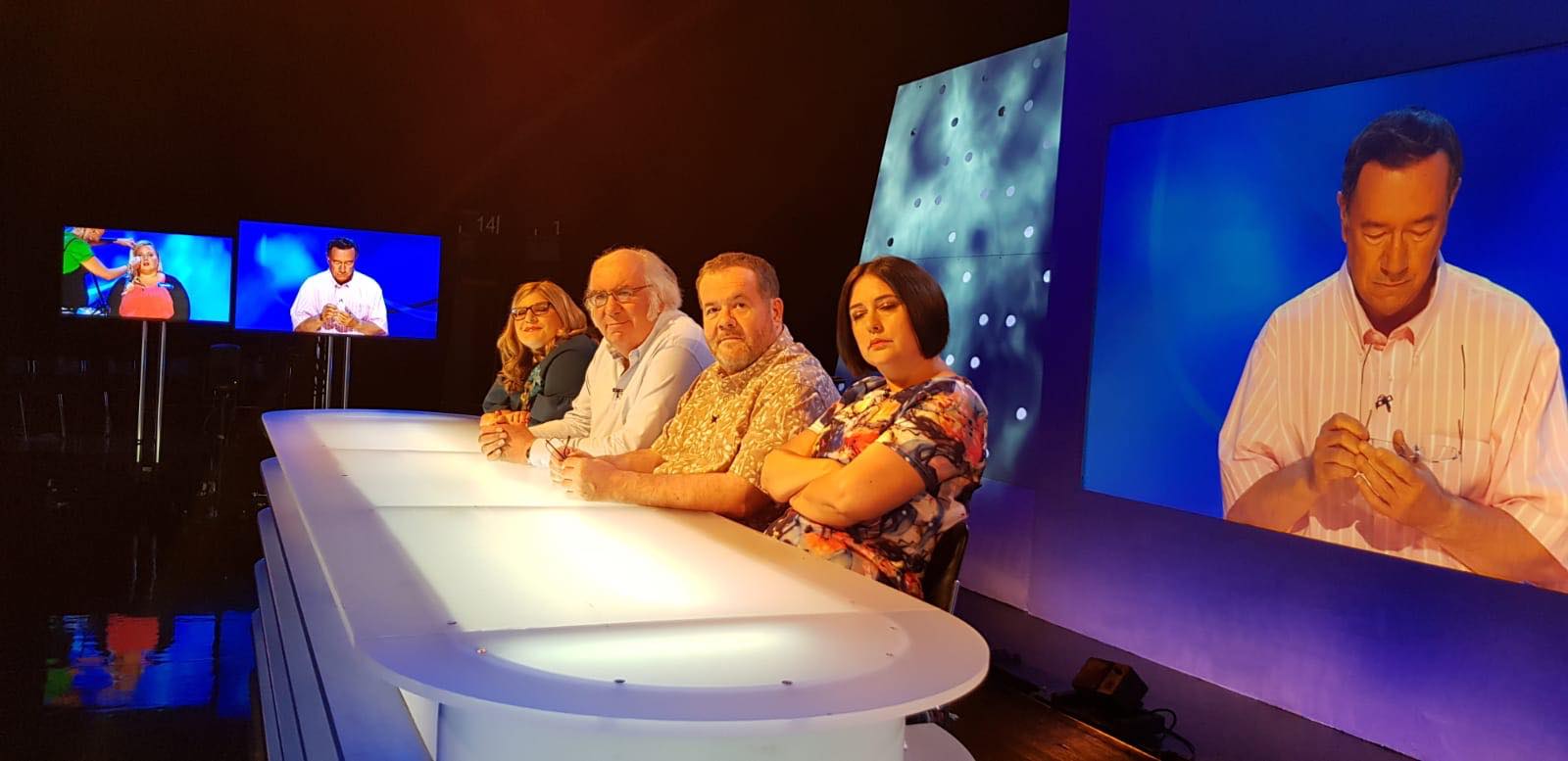 We called ourselves OUT ON A LIMB. We were excited and nervous about our adventure. Eggheads production team looked after us outstandingly well flying us to Glasgow and putting us up in a fabulous hotel.
It was a very mixed ability team, 3 of us had never quizzed before and for Colin it was the first time he had been on a plane for years. It was quite the most fabulous experience for all of us !
We were all treated to VIP makeovers and Green Room hospitality. Then it came to filming and has to say the nerves began but Jeremy Vine and all the eggheads were so incredibly friendly and extremely welcoming. They put us at ease.
We did exceptionally well and were so very proud of ourselves reaching the knockout round with 4 team members remaining. The knockout round went on for 3 rounds and was a tense end to a brilliant battle.  Eggheads managed to nip the win but to be honest we felt we had won anyway. It was simply the best feeling and most fabulous experience.
Here's some words from some of the amazing team mates:
"I had an utterly wonderful time on the show. The Eggheads were all so friendly and welcoming. It was great fun to try to raise money for STEEL BONES as part of such an excellent team." Monica Richardson
"It was a fantastic experience….I think each of us got something very different out of it….what we did was amazing and we handled it so incredibly well. Well done team!" Manjula Jayakody
Huge congratulations to our amazing quizzers – you gave an outstanding performance !
If you are an amputee or an family member of an amputee and would like to participate in future quiz show experiences please comment below or email hello@steelbone.co.uk with subject: QUIZ SHOW