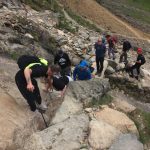 The Trustees of Steel Bones wish to send HUGE CONGRATULATIONS to everyone on Team Snowdon who undertook such an arduous challenge but also a MASSIVE THANK YOU to all the key Sponsors and ever company and individual who made this incredible achievement possible. We are completely overwhelmed at the funds raised and staggered at the Team's extraordinary efforts. Funds raised are now up to a staggering £12,000 WOW WOW WOW WOW AMAZING GO TEAM SNOWDON INCREDIBLE !!!!!!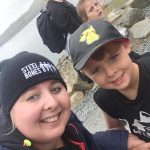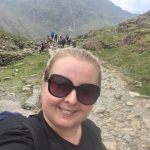 Founder, Emma Joy-Staines and her Son, Teddy (8 years old) who actually helped name Steel Bones climbed with the team on behalf of Founder, Leigh Joy-Staines who was too unwell to complete it himself. Emma said " It was such a special adventure to be apart of, we felt truly honoured to experience us all reaching the Summit together. It was far more difficult than we ever imagined but we faced it in all its glory and we succeeded." Emma explained one of the most powerful moments that will stay with her for the rest of her life was the peaceful atmosphere as they climbed and often throughout the climb there would be random applause, very sedate but poignant applause from fellow climbers outside the group to mark their sincere respect for what the amputees were achieving. People were also giving donations as we climbed and this show of humanity was extraordinary.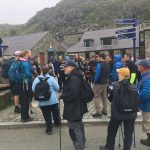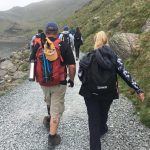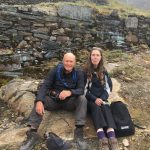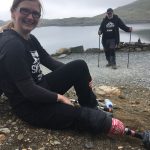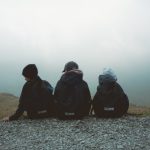 Paul Clark, Team Snowdon leader said….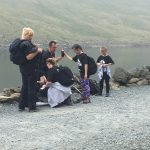 Wow, what an amazing adventure we had just over two weeks ago, when the determined Snowdon team took on a mighty challenge. On the morning of the climb, everyone arrived in great spirits in such a beautiful area. Just driving to our starting point the views where breathtaking, but better was to come. We set off well, but soon came across a very tricky rock climb which was both physically and mentally demanding. This was my favourite bit, but it took a lot of energy out of team.
We eventually reached the summit with breathtaking views. The team were so excited to have overcome such a massive challenge in their lives. Unfortunately a few people didn't make it right to the summit, but their commitment and determination was phenomenal.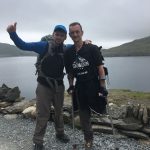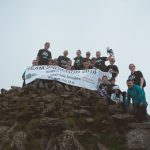 We soon found ourselves in amongst the clouds and ended up coming down a different route to the one planned which was the longest route, so we ended up doing a 10.5 mile trip.
For myself this adventure was about getting a group of amputees together to show we are no different to other people and we can achieve anything we set our minds to.
The support and encouragement the team were giving to each other was amazing to see that's what Steel Bones is all about, supporting each other. We were getting support and encouragement from other climbers throughout our journey, with people stopping to talk to us and hear about Steel Bones which was fantastic.
I personally loved every single second of the adventure with amazing people. I truly can't thank them enough for joining me on such a challenging climb. I must also thank the Steel Bones trustees for allowing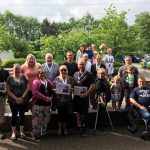 myself to organise this and believing in me that I could make it work whilst raising a fantastic amount to support this amazing charity.
Thank you so much everyone we have made so amazing memories that we will treasure for the rest of our lives. Until the next adventure. Regards, Paul
The climbers eventually returned to the hotel safely and as they soaked in baths cooling and warming the sore and tired muscles we were sent the following email which we think sums up the extraordinary adventure perfectly:
Hello, Our names are Clare and Kerry.
We have just come down from Snowdon. We just wanted to email and say we saw the group going up today.
What a lovely, smiley group of individuals! You showed how much we are all truly capable of.
Thank you for breaking those barriers. See you at Ben Nevis? 🙂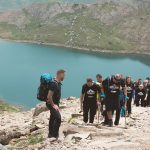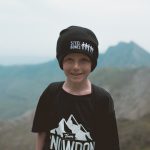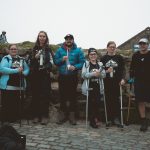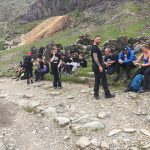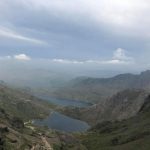 The Mount Snowdon Amputee Expedition was funded generously by these partners: