What's your name, how old are you?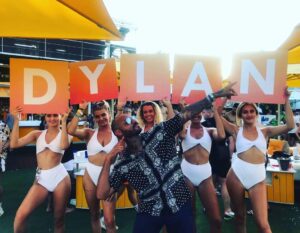 Dylan 37
Tell us a little bit about what you do…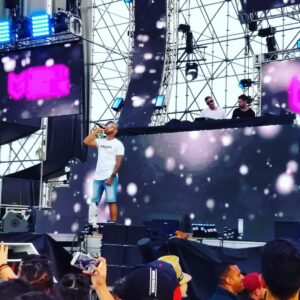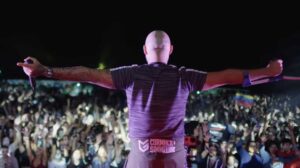 I am a Dj on the weekends and I work for a bank in the week.
I Dj in nightclubs all over Europe, I also have s YouTube channel (An Amputee Abroad) that I started a week before my amputation to show people what to expect when having your limb amputated and to show life doesn't stop when you loose a limb. I worked with Ibiza bible to create content about things to do in Ibiza if your not drinking as I quit booze last November. At the min I am currently on a development opportunity with First Direct (the bank I work for) on the marketing team to make video content for there social networks, I'm hoping this can be extended for a while longer as I have alot of great ideas for the company moving forward with there new social media strategy.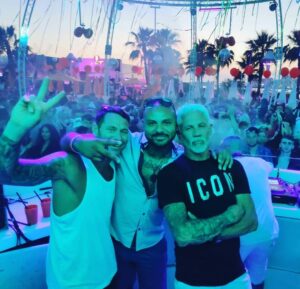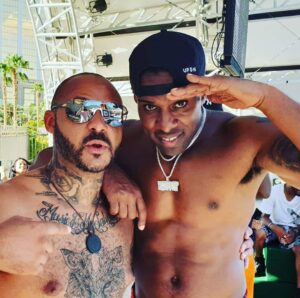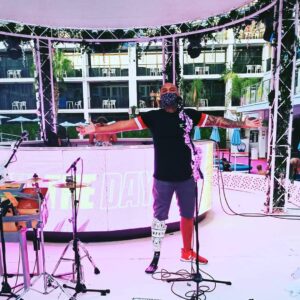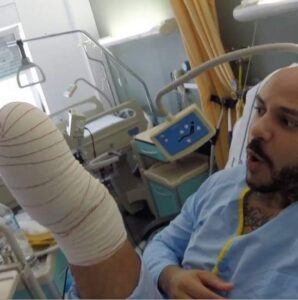 When did you become an amputee? I lost My right foot Sept 2017
Have you got a name for your "stump"? Stumpy
What was the biggest concern of being an amputee? I don't think I had any concerns about being an amputee. I was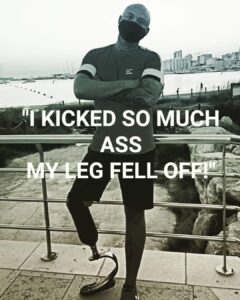 living in constant pain for 3 years before so I think I was more than ready to have the foot amputated, I think mind set is very important when having something like this happen to you, you can either worry about it and let it get the best of you or get on with your life adapt and overcome, a positive mind and outlook will get you far in life.
Were you able to work as an amputee? How do you spend your days? Work is something I never stopped, I got on stage infront of 5k people at the Arona Haloween festival to mc to the crowd on my crutches before my prosthetic was even ready, so I've never let it stop me working. I dj every weekend fly back and forth from Ibiza and still travel to make videos for First Direct. Yes I do have alot of pain but again a positive mindset helps me through, and when I'm not working the leg stays off no matter what so I'm off it more than you would think.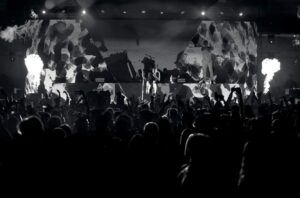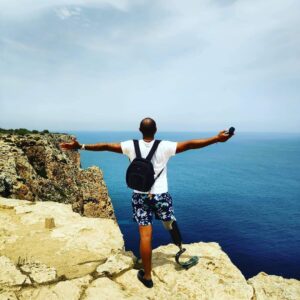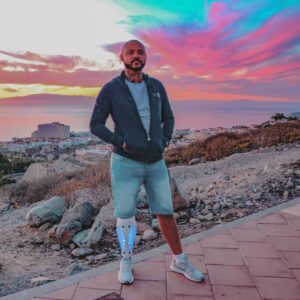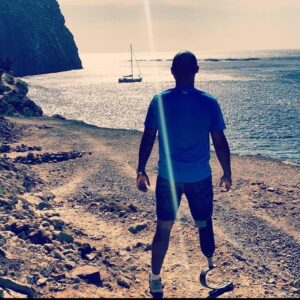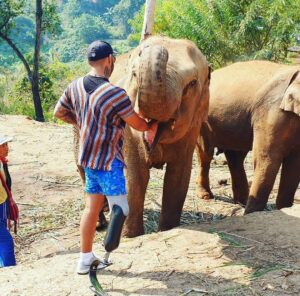 What's been the biggest challenge you have had to overcome and how did you overcome it? I think the biggest challenge is other people's reaction when they find out I'm an amputee, sometimes there shocked or they like to stare and point but I got over that by just wearing it proud you will always see my prosthetic as I choose to have it uncovered all the time and I have fancy covers for it to make it stand out even more even ones with lights in to really shine, if people are gonna stare I'm gonna give them something to look at.
What's your family's favourite thing to do? I dunno what my family like to do to be honest I'm always very busy with work and I don't see them much, we do love a get together thou, some of my favorite family memory's are when we all used to get together at Christmas on boxing day round nans house. My brother lives in Tenerife he is also an entertainer, my mum and dad are in the UK both retired so they don't do much, the rest of my family are scattered all over the world, Jamaica, new york, London and even Denmark.
Have you got any funny memories that have happened since your amputation? Had a funny amputation story recently when a moped shop based in ibiza had contacted me claiming I had a speeding ticket on a bike I rented off them when I was over there working, I told them it wasn't me and to send me the picture the speed camera took, she said it was definitely me and sent me the picture, now, it's very hot in Ibiza so most people on moped are wearing shorts when she sent me the picture you could clearly see the man on the moped had two legs so I sent her a picture on my stump back and asked her again if she thought it was me 🤣🤣🤣 she apologised alot.
What would you most like to achieve? Small or big is there one thing you hope to accomplish?  I think my goal at the minute is to climb the ladder at work, First direct bank is a great place to work and it's the first time I've ever worked for a company that I belive in and what they stand for, so I guess my greatest achievement at the minute would be to be able to create content for the marketing team in a full time position and get there message out there for young people looking to get on the housing ladder or just get a new bank account.