There is a whole host of exciting events lined up this Summer with lots of our friends. IT FEELS AMAZING to have all these exciting things planned .  if you know of any other events happening which are not listed here and you think our Steel Bones community will like to hear about, please email the details to Leigh@steelbone.co.uk so we can include them.
LimbPower Family Fun Day – 21st May 2022 – Stoke Mandeville Stadium  LimbPower Family Fun Day, including our Teddy Bears Picnic for under 7's, Fundamental Skills non-School  Sports Day and loads more fun.  https://www.eventbrite.co.uk/e/family-fun-day-with-the-teddy-bears-picnic-tickets-323202917627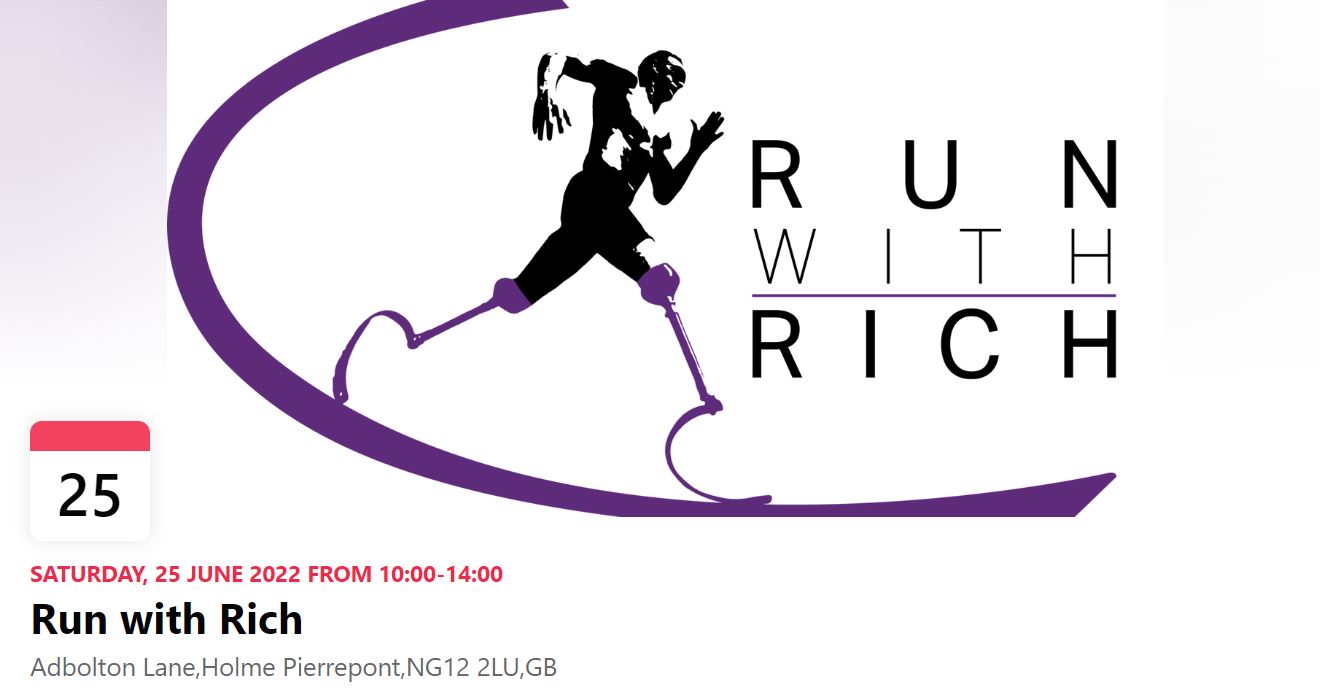 RICHARD WHITEHEAD FOUNDATION HOST RUN WITH RICH BOOK TICKETS: https://www.eventbrite.co.uk/e/run-with-rich-registration-277437652487
LimbPower Junior Games – 16th July 2022 – Stoke Mandeville Stadium The annual LimbPower Junior Games is open to all children and young people aged 4-18 with a limb difference, both upper and lower limb. The first LimbPower Junior Games was in 2013 and it has become a favourite in our junior diary each year. We have lots of fun and are able to help so many children and young people. LimbPower are looking forward to a celebratory 2022 after missing two years due to the Covid-19 Pandemic.  The games are a unique opportunity for limb different children to "have a go" at sport in a fun, safe and supported environment with other children 'like me'.  https://www.eventbrite.co.uk/e/limbpower-junior-games-tickets-247254443697
FROM ARCTIC ONE Arctic One is pleased to be hosting our Tri and Para Tri Festival for the 8th year on 16th July 2022. The event has grown 
and is a celebration of sport with three different distances to try and both para and non-para waves. We have added a few new events for 2022 and this year, as well as the triathlons, you can take part in an aquathlon (swim/run) or an aquabike (swim/bike). We will also host the British Paratriathlon Championships and the British Aquathlon Championships alongside our other events so it is a great opportunity to come and watch the country's best athletes racing to be crowned national Champion and take on the same course!
The race takes place at the iconic Dorney Lake, Berkshire which hosted the Rowing at the Olympics in London 2012. The bike and run courses are around the lake on flat, closed roads!
​The event is fully inclusive so it is a great opportunity to take part in some way, whether you are an experienced athlete or a complete novice, a para-athlete or not. We will have separate waves for Para-athletes and non para-athletes in most of the distances and an option of doing a relay with one or two others if you don't want to do the whole event. Teams can be a mix of people including para athletes so a relay is a great option for families all to take part.
We hope to see you there this year you can enter via the following link: