Steel Bones recently visited Coltishall Primary School to work with KS1 and KS2 pupils to help them understand the challenges faced by amputees and learn more about inclusivity.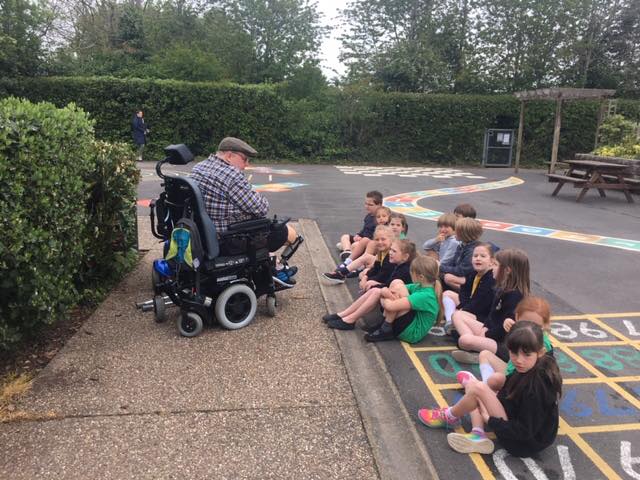 Leigh Joy-Staines, Founder of Steel Bones said "We are passionate about working with schools.  Our own children have experienced huge challenges with their friends misunderstanding and they struggle to explain things. Therefore, raising awareness and opening up the conversation is particularly close to our hearts.  Coltishall primary have a fantastic commitment to providing all rounded life skills and awareness to their students and we are thrilled to play part in it."
There was a talk before each group, tailored for their age group.  For KS1 we read the newly published Steel Bones Children's book which depicts the true life story of a day out with Daddy's electric scooter.  For KS2 the team gave a presentation on daily challenges amputees faced such as tough surfaces, steps, shopping and getting on transport.  This raised such fantastic questions from the children including "what about the beach? Have you been to the beach? Can you go on the beach?"
Workshops delivered included making a sandwich with one arm and trialling an electric scooter and an electric wheelchair. An amputee artist, Leah Hadley, also hosted one of the workshops to share her disability-friendly creations.  The region's OpCare Prosthetic team were on hand and led a brilliant workshop
with tasters of ecastings, moulding and speaking to one of the Technicians on how to build a prosthetic.  The children examined prosthetic arms and legs from across the decades.
After the workshops the Team enjoyed a lunch with the pupils courtesy of the school which they all enjoyed ! This was followed by a taster of amputee football, which saw the pupils play against one another and trial using crutches and score in a penalty shootout. It was a fantastic experience for all involved.  BBC Radio Norfolk attended too interviewing team and participants.
Here's what some of the pupils thought: "I'd never thought about how difficult some simple things are for some people"
"I'm go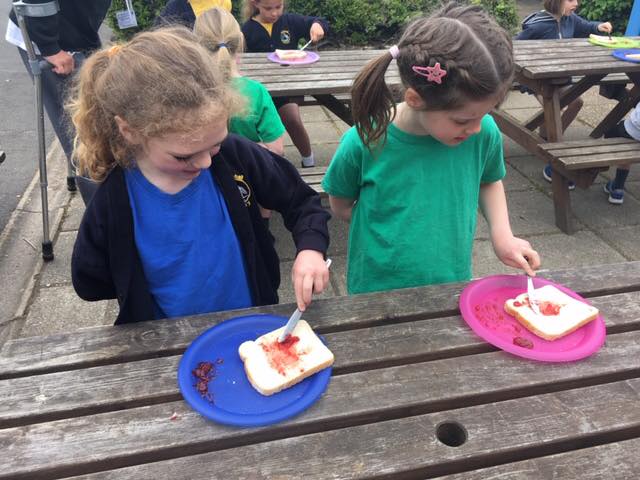 ing to try doing some things one handed to see if I can do them, like dressing, eating and washing"
Sara Ward, Deputy Head of Coltishall said " This has been a fabulous opportunity to break down the barriers between young people and people with disabilities. They were able to ask questions in a safe environment, show empathy for their daily struggles and experience first hand what they felt like."
This was the first session of our brand new school workshop programme.  Thank you to Mrs Ward at Coltishall for collaborating with us to design the best structure.  Thank you to the our volunteers and OpCare Team for making this happen.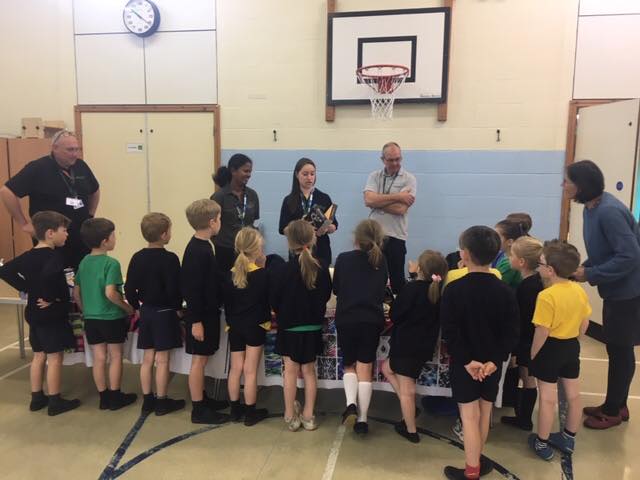 We have funding available to deliver these fully funded to schools where our amputee families attend so if your grandchildren's or children's schools might be interested let us know their details and we can make contact.