Steel Bones were thrilled to host another Celebration Day after 3 years hiatus due to the Pandemic.  This special, jam packed day took place in Isleham thanks to kind permission of the Isleham Parish Councillors.
MASSIVE THANK YOU TO THE FUNDERS WHO MADE THIS POSSIBLE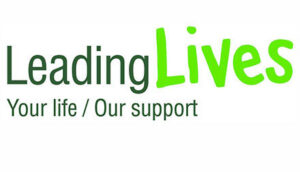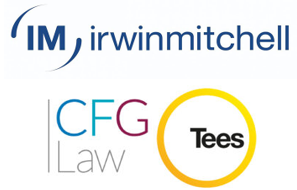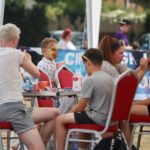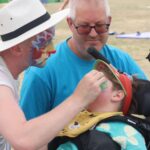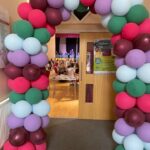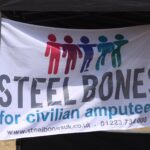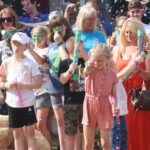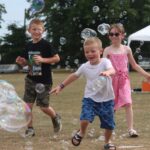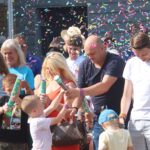 354 people had booked for the event but the heatwave meant 100 people could not attend so 254 people joined together in extreme heat to make the most of reuniting.  People travelled far and wide to attend, from Durham, Wales, Sussex and from across the region to join this special day for the amputee community.
To make it extra special we were joined by the Douglas Bader's Big Band who were amazing and hosted music workshops too.
Check out videos of their performances here: https://youtu.be/V925stNXyPs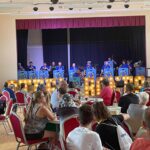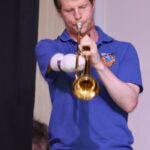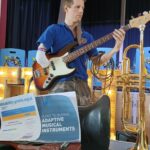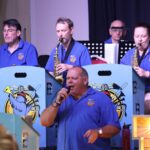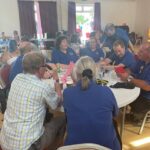 The day kicked off with Acro Iris Samba Band welcoming everyone, you cans ee a snippet fo their fab performance here: https://youtu.be/WJqg5jYuYII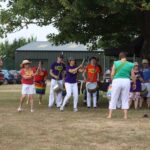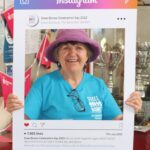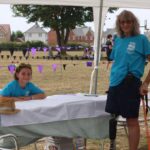 This followed by a whole host of activities including crafts, infinity Circus Workshops with Stilt Walkers, Medieval Puppet Show, Oliver Graham the Magician, Holistic taster treatments with West Suffolk College, Inflatables and trampolines, wheelchair Basketball from Hereward Heat and wheelchair tennis from Lawn Tennis Association & Tennis Able.  There were also workshops in belly dancing, wellbeing, prosthetics and careers.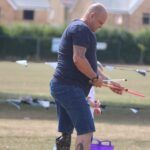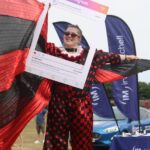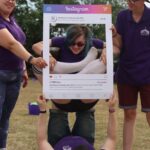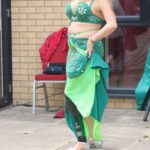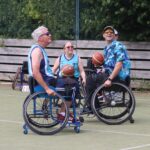 The day concluded with Bingo, Quiz as these had been favoured Lockdown activities followed by an inspirational Q&A with a Panel of amputees ranging from 12 years old to 40 years old and a fanatstic sing song of THIS IS ME with some fab dancing to finish.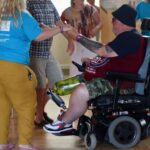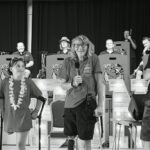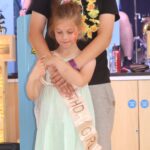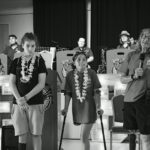 A whole host of organisations joined the special day to provide resources in the Information Marquee.
Tescos Newmarket hosted the teas, coffees and made sure everyone kept hydrated in the tough weather. This day was only possible thanks to Funders Arts Council England, National Lottery Reaching Communities Fund, Tescos Bags of Help, Leading Lives and our Legal Partners.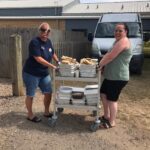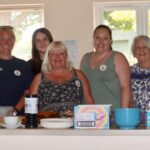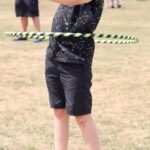 Each attendee received a goody bag with some goodies inside including special treats from the Charity's new Legal Partners. The Charity took the opportunity to launch their new Legal Partnerships scheme as part of their donation contributed towards the day along with several team members who got stuck in helping with parking, manning the welcome desk and keeping people hydrated.
We even had a VIP Guest join us,  Award Winning Ibiza DJ, DJ Dylan who also is AMputee Abroad on all social media channels.  Dy Dylan lvoes travelling the world and has lived as an amputee for the past 4 years now so check out his channels to follow his adventure: https://www.youtube.com/c/AnAmputeeAbroad?app=desktop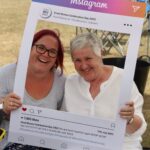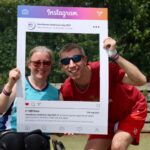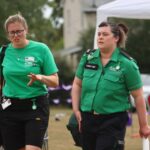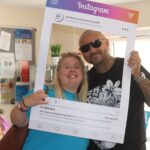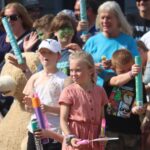 MASSIVE MASSIVE THANK YOU TO OUR VOLUNTEERS WHO WORKED INCREDIBLY HARD IN EXTREME WEATHER TO MAKE A TRULY MAGNIFICENT DAY FOR THE FAMILIES WE SUPPORT.
WELL DONE AND THANK YOU SO SO MUCH TEAM