Considering making a personal injury claim?
It is important to take legal action quickly if you have been injured as a result of somebody else's negligence and get the right people on board from the outset.
In this article we will explore the time limits for making a personal injury claim and explain why contacting a solicitor soon after your injury can have substantial benefits not only for your recovery but also for you, financially.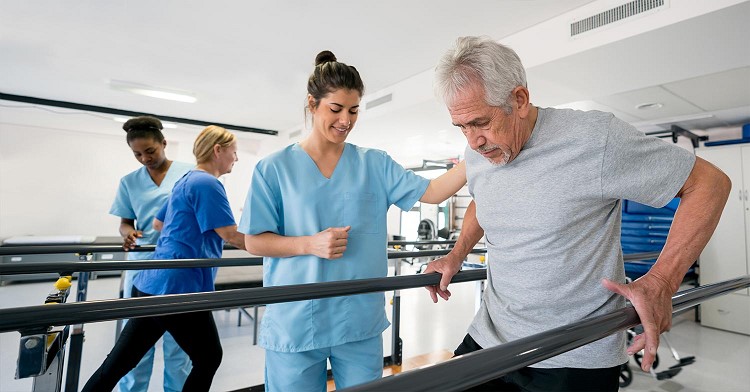 How long do I have to make a personal injury claim?
In the UK, under s.11 (4) of the Limitation Act 1980, the general rule is that an individual must bring a claim for damages three years from:
the date on which the cause of actions accrued; or
the date of knowledge of the person injured.
This means you must take legal action within three years from the date of your accident, or within three years from the date you came to learn your injuries were caused by an accident. This is better known as the limitation period.
An exception to the above rule applies, however, if the injured person is under the age of 18 at the time of the accident. For children, the three year limitation period does not start until the child reaches the age of 18. Once the individual has reached 18, he or she then has three years from the date of his or her 18th birthday to bring a claim for personal injury.
Another exception to the usual three year rule applies to those seeking to bring a claim on behalf of an injured person who has been left without mental capacity. This is a tricky area of law and you should consider seeking specialist advice on this point.
The limitation periods set out above are fairly inflexible. It is therefore important you speak to a solicitor as soon as reasonably possible to avoid your case being 'statute barred.' This means you will not be able to bring your claim, as you will be considered to be 'out of time,' even if your claim would have otherwise had merit. On rare occasions the Court may extend the limitation period, but you should not rely on the Court granting such an extension.
How could taking legal action early help my recovery?
Commencing legal action early is not only important in relation to time limits as discussed above, but also significant in terms of your recovery.
Unsurprisingly, individuals who suffer an injury find themselves worrying about their financial circumstances. It might be that they can't work or care for themselves and they're struggling to get the support that they need. If you find yourself in a similar situation, your solicitor can apply for an interim payment to help relieve your financial pressures.
An interim payment is a compensatory award that can help you to rebuild your life after an injury whilst your legal claim continues. The money can be used to pay for things such as medical treatments, rehabilitation costs, equipment and home adaptions.  At the end of your claim, any sums received by way of interim payments will be deducted from your final compensatory award.
A solicitor specialising in serious injury work can also help you gain access to specialist care at an early stage. Receiving the right rehabilitation at an early stage may increase the rate and success of your recovery. Specialist law firms such as Ashtons Legal may also put you in contact with a Client Liaison Manager, a clinical specialist, who will work with you to get the care, support and assistance that you need to make living with an injury more manageable.
Who will pay for my legal fees?
If you are concerned about paying for legal fees you should consider consulting a firm of solicitors who can offer a Conditional Fee Agreement (CFA). A CFA is an agreement between you and your solicitor, setting out the funding arrangements for your legal claim.
The most common type of CFA is one specifying your solicitor's legal fees will only become payable if your claim is successful, and even then, most of your costs will be recovered from the other party.   Typically, if your claim is not successful you will have nothing to pay.
It is important to note the terms of a CFA can vary greatly between law firms and it is crucial to seek clarity surrounding the funding arrangements for your claim, before instructing your chosen legal professional.
How do I choose a solicitor?
You should consider speaking to a solicitor who specialises in serious injury work. Experienced and well-accomplished solicitors will have accreditations and will have typically won awards.
When it comes to choosing a personal injury solicitor you should consider looking for a solicitor that is a member of the Law Society personal accreditation scheme or the Association of Personal Injury Lawyers (APIL). These accreditations warrant that members of the scheme are competent in bringing personal injury claims and reinforces the suitability of the firm for you.
For additional information you should also take a look at a solicitor's website and check their social media. These platforms will help you achieve a better understanding of the type of work the solicitor does and you may even get the opportunity to read some of their success stories!
This article was produced by the Personal Injury Team at Ashtons Legal. The Firm act as personal injury specialists in the East Anglian region and beyond, boasting a number of 'leading individual' personal injury lawyers, all of whom are APIL accredited.