UPDATED WINNERS NEWS
THANK YOU TO ALL OUR ENTRIES THEY ARE AMAZING !! We found it very hard to judge, everyone deserves a treat so we will be posting sweets out. The dogs who enetered will also be receiveing some doggy treats.
Pumpkin carving winner; Wisemans
Adult Fancy Dress: Carly Anderson
Kids fancy Dress: Amanda Everall
Also an extra Prize to Susan Lane for superb creativity 🙂
Here are all the entries: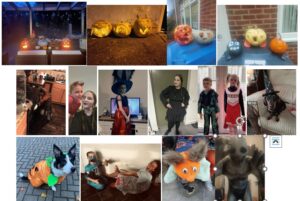 Posted 22nd October 2022
After the amazing entries we had last year the team have decided to run the same Spooktacular fun as last year. Here's how you can get involved:
PUMPKIN CARVING competition – Carve yourselves a pumpkin PRIZE: £20 AMAZON VOUCHER

FANCY DRESS – Lets see who can dress up the spookiest. PRIZE: £20 AMAZON VOUCHER
WE CANNOT WAIT TO SEE YOUR SPOOKINESS !! There are prizes for an adult and child entry PLUS an afternoon tea for the funniest amputee photo!
Make sure you post your photos before Dawn on 1st November – post them on social media or email vicki@steelbone.co.uk
Winners will be announced on 3rd November.