WE CAN NOW REVEAL THE WINNERS OF THE CHRISTMAS CARD COMPETITION
The Trustees had a very hard job choosing, SO MANY FANTASTIC DESIGNS !! and eventually voted on 3 designs from Cara, Seb and Sarah WELL DONE GUYS !! You will be receiving a prize each and a goody bag.
BUT … Trustees were so impressed Trustees decided to award every design entry with a Steel Bones goody bag. The designs really got the Trustees into the festive spirit and we are so grateful for your time and efforts.
WELL DONE ALL OF YOU !! These cards will be sent with every Christmas pack to each of our members registered with us. Goody bags will be sent out next week.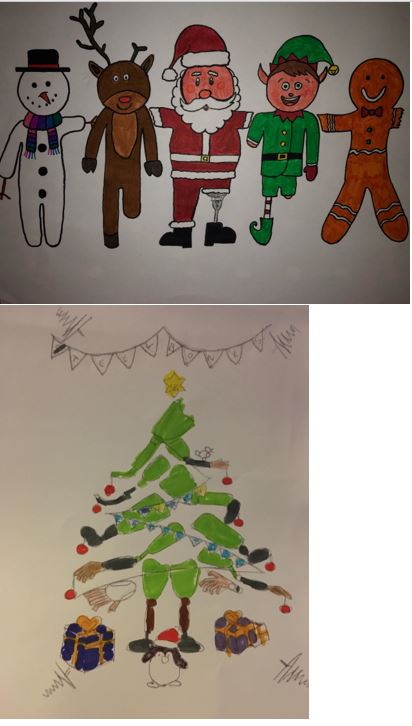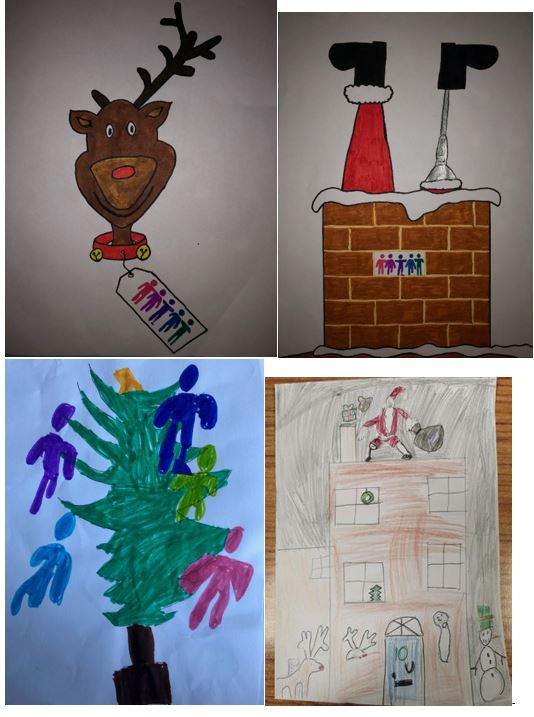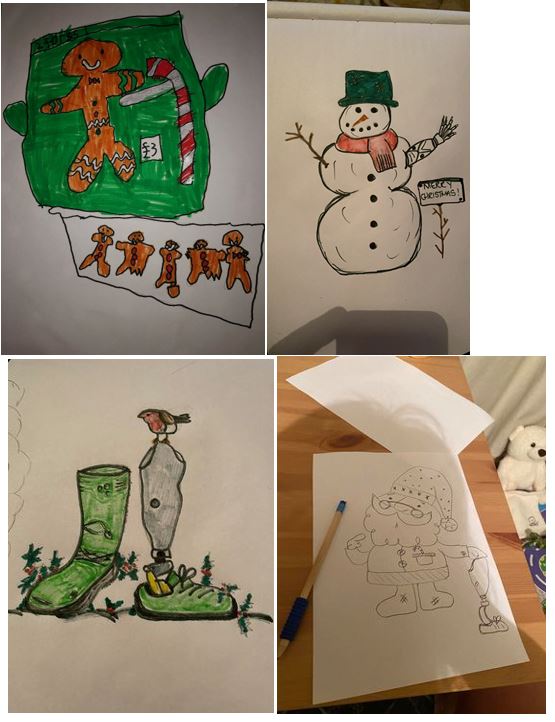 [POSTED 1ST NOVEMBER]
We are THRILLED to launch a Christmas Card Competition for 2020.  With support from Limelight Design and Print, the winning entry will be put onto a Christmas card – a5 folded to a6 and sent to all our families registered with us.
This competition is open to all budding artists.  Our Family Mentors will be picking the Winner.  The lucky winner will also receive a mystery prize worth £20.00 plus a STEEL BONES goody bag.  Runners up will also receive a STEEL BONES goody bag. DEADLINE IS 14TH NOVEMBER 2020
To enter make sure you are registered as one of our families by clicking here: https://steelbone.us13.list-manage.com/subscribe?u=ff7e5fd608a2a244b5d69a25f&id=65df989d78
THEN.,. get designing your Christmas Card ! We would love them to include something from the amputee world, little arms, legs, prosthetics anything which represents YOUR WORLD. We also love a little humour, so get your designs in to us.
SEND THEM TO Leigh@steelbone.co.uk with subject CHRISTMAS CARD ENTRY 
With just over two weeks to get your entry in – you'd best get cracking!!   Thank you for taking part and best of luck!