Welcome to Steel Bones Blog
Keep up to date with all the latest news and views here...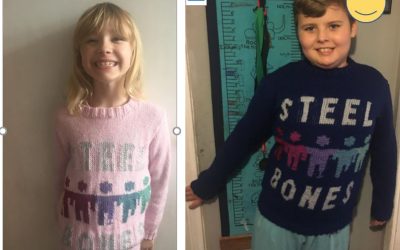 Do you love Knitting? Or do you know someone who does who needs a Christmas Pressie? We are so excited to announce we will be soon selling STEEL BONES JUMPER KNITTING PATTERNS.  A very good friend of Steel Bones who is a knitting enthusiast put her needles to work to...